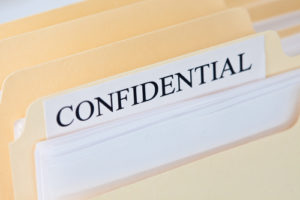 Do you have all your employees files in the right place? The following information applies to Oregon, but it's very good advice. Be sure to check your state regulations to see if there any differences.
Oregon ORS 652.750 requires employers to allow their employees access to their personnel/pay records upon request. What records are those you might ask? BOLI defines these records as ones "used to determine the employee's qualifications for employment, promotion, additional compensation, termination or other disciplinary actions."
Here's a sample list from BOLI for Personnel Files:
         Job announcements
         Applications
          Resumes
         Records of Promotion
         Pay increase documentation
         Performance reviews
          Supervisor notes pertaining to named personnel actions
         Disciplinary actions; records of verbal and written warnings
         Notices of termination
All I9s should be in separate I9 Binder saved in a secure location. Here is a LINK for more information about how long to retain I9s (remember to audit I9s annually).
Finally, we have the Payroll File, which is also to be kept separate. This includes:
       Forms authorizing all deduction of pay
      W-4s
      Health Benefit and Retirement deductions
      And all other reimbursements to the company including purchase reimbursements
If it impacts payroll, there must be a signed document on file.  The only except to this rule is garnishments including child support.  You must have a signed document if you reduce the pay rate for an employee.
As our world becomes increasingly digital it's important to stay digitally organized. Most of these files are no longer stored in cabinets and it can get messy with multiple devices these days. The good news is you don't have to leave your desk to begin organizing them. Start today!
Here is a LINK to additional Q and A's