QuickBooks for Remodelers
Jackie Shaw is a nationally recognized accounting advisor for the remodeling and construction industries. We can help you with job costing, percent completion, work in progress, and completed contract systems. Jackie trains both bookkeepers and owners about remodeling accounting best practices and using financial reports to track job status.
Whether its setting your books up correctly, cleaning up the books, or training on best practices we are here for you and have the know how to set you up for success. If you are thinking about joining a peer round table group like Remodelers Advantage or SEN Design Group you will benefit from getting your bookkeeping and accounting practices in order. This way you can trust, understand, and use your financial statements.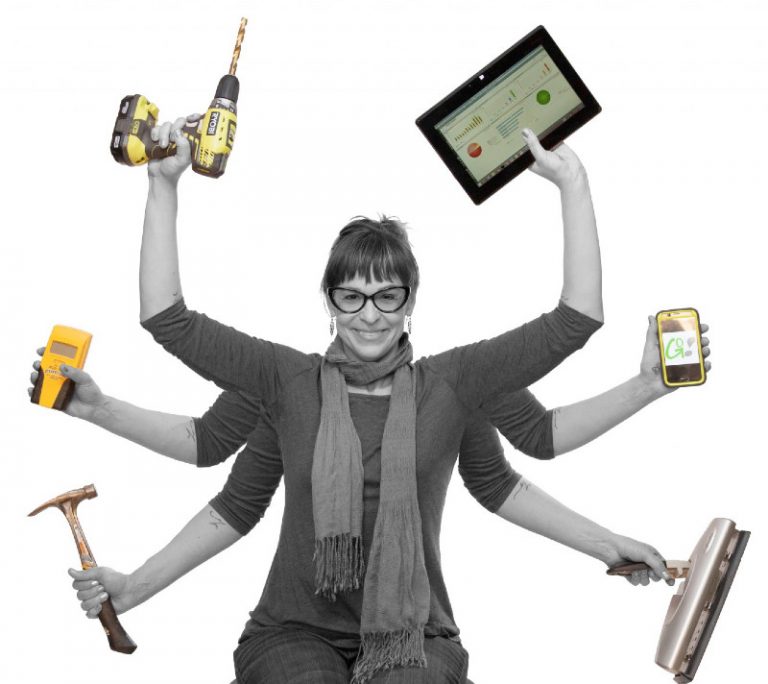 "Just wanted to say how much I enjoy working with you. You bring a level of 'fun professionalism' with you that I really appreciate. My company is in a much better place because of the work that we've done together and I look forward to many more years."
Want some help with job cost accounting? Ensuring your accounting data accurately tells the story of your business is an asset to you as a business owner, and GO! can help you write your story. Let's work together to ensure your financials are accurately reflecting that's happening in the field.
Database Diagnostic – A One Time Review
Need a one-time review of your QuickBooks database? We offer both the techie side of database health and insight into what processes are working, what is not, and what is missing. The report you receive will guide you to the next stages of making your database "Round Table Ready".
"Meeting Jackie Shaw was a pivot point from being a lucrative business owner to being an organized and confident professional. When I first purchased QB for Mac, I had a hard time familiarizing myself with the program, so I cut corners as to produce invoices and such but nothing added up and at the end of the year and trying to come up with itemized expenses and P&L's for taxes was a nightmare. After meeting with Jackie, I provided the necessary information and she cleaned up my previous mess, and showed me how to correctly run all my business finances through QB...If you have doubts that you are not getting the full benefits of QB or are a new business owner trying to learn the program, I would highly recommend Jackie Shaw as a professional consultant."
"Thank you for your generosity and willingness to share your QuickBooks expertise with me. Your assistance has been invaluable.
I appreciate the QuickBooks database diagnosis that you performed for my business. Your recommendations for improvement, along with your proposal for services, gave me a better picture of what my business needs to move forward. After meeting with you, I felt much more knowledgeable about QuickBooks and the role it could play in the success of my business.
Since my desire was ultimately to find a local QuickBooks professional advisor, your input armed me with the right questions and a clear idea of our needs as I interviewed possible candidates…without hesitation, I would highly recommend your services to others."
"When we started working with Jackie, my books seemed to be OK, but, in retrospect, were pretty much a mess. We didn't have the kind of timely and accurate information needed to effectively run our company, and we didn't have the expertise or time to figure out how to get there. Working with Jackie has bridged that gap for us. She is super focused and quickly identifies issues that would have taken us hours or days of forensic accounting to figure out. She has helped us develop effective standard practices and reporting systems that now provide the kind of data we lacked.
A company owner that decides to work with Jackie needs to be committed to making change, and will need to set aside significant time to follow through. A good analogy is how our remodeling customers need to dedicate significant time to understanding the design and making decisions. Jackie will push you to get results. If you have specific financial goals, and you've had trouble figuring out how to get there, Jackie has the insight and backbone to bring about the required change. I have found remodeling accounting and business financial planning is remarkably complicated and working with Jackie has been the missing piece for us. To be successful, a business owner would be well advised to partner with an expert such as Jackie Shaw."